| | |
| --- | --- |
| Burleigh BBQ 2018 Brisket Challenge | |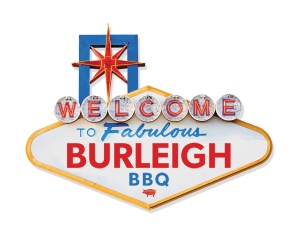 We're excited to announce that Black Onyx is levelling the Brisket playing field at this year's Burleigh BBQ on August 25 and 26. We'll be supplying each team with the best of the best Black Onyx briskets. Yep, you got it, that means it's all in the cook!
Burleigh BBQ organisers are enthusiastic at the innovative approach and have welcomed the concept as a way to ramp up excitement in the pits this year. Each team will receive a 7 – 8 kg, 45 day, wet-aged MB3-4 Black Onyx brisket.
Restaurant quality Black Onyx by Rangers Valley is famous around the world for its texture, flavour and consistency. Not only are Black Onyx animals from the Rangers Valley Verified Black Angus lineage, each beast has a consistent marble score of 3 – 4, which is based on the rigorous Ausmeat system. Each animal is raised on pasture, then brought to the cool climate environment of the New England Tablelands where a slow growth philosophy is implemented, and each animal is cared for on a specialised vegetarian ration for 270+ days. The consistently narrow bracket for marble score on all Black Onyx briskets puts each cut and every cook into the same playing field. Let the games begin!
Getting involved? Don't forget to immortalise your entries with social pics and hashtag #blackonyxdoesburleighbbq #blackonyxbeef #themarbledbeef #rangersvalley Follow us and @rangersvalley on social and we'll repost our favourites!
Got questions? Get in touch with comp organiser Greg Dean on greg@burleighbbq.com
Article written by BlackOnyx