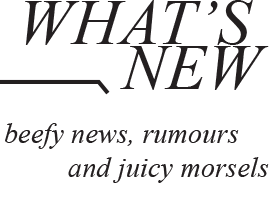 Keeping up with what's going down in the world of professional chefs, food trends and beef cuts from around the globe - we're writing about the things we see and hear so you can get it with a Black Onyx spin. Because, let's face it, sometimes all you want to hear is 'grill that bad-boy and pass it over here.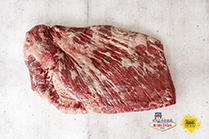 BBQ teams ask - What will the brisket look like?
Competing in this year's Burleigh BBQ? Entering the Brisket Challenge and want to know what you'll get? Then read on... This year, Black Onyx by Rangers Valley is sponsoring the event by giving eac...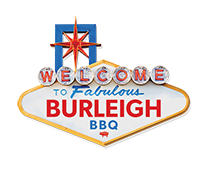 Burleigh BBQ 2018 Brisket Challenge
We're excited to announce that Black Onyx is levelling the Brisket playing field at this year's Burleigh BBQ on August 25 and 26. We'll be supplying each team with the best of the best Black Onyx br...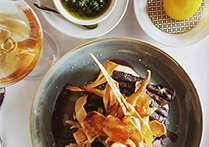 Finding Steak & Wine Nirvana
Call us biased, but we believe a perfectly seared steak is the ultimate. And what better accompaniment than a big, bold tannic red. Right? Not necessarily. You see, a steak's cut, doneness and the...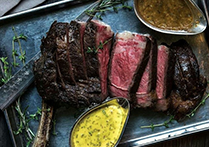 Supercharge Your Steak with Science
Want to understand the Maillard Reaction like a chemist? So do we, but who's got time for that? Instead, here's our quick guide to understanding why a beautifully brown, intensely seared steak tastes ...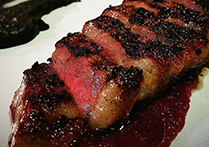 What's Reverse Searing?
There's a new kid in town, well a new method really, for cooking the perfect steak. We're not talking about a flash in the pan, one-hit wonder that kicks around for a while and then scurries away when...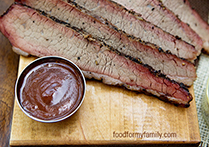 Black Onyx Cut Feature - Brisket
When it comes crowd food with flavour punch, Brisket delivers. Considered a secondary cut up against the eye fillets of the world, Brisket is actually the hero in some seriously classic dishes. A few ...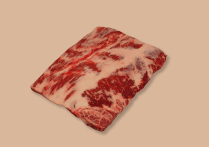 What Makes Braising so Special?
First things first, let's clarify the difference between braising and stewing. They're similar because they involve cooking meat in liquid, slowly. They both create magic with less tender beef ...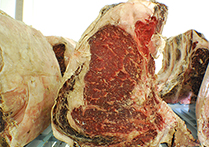 Dry Ageing - What is it?
Have you heard of dry-aged beef? More to the point, have you tried it or cooked with it? If you have, you'll be very familiar with the melt-in-the-mouth tenderness and flavour that it's so well kn...